Intentional routines are important to me, and I reevaluate key routines at the start of each semester for myself and my children (primarily morning and evening routines). While I view routines as key to completing the day in a less stressful fashion, my kids (5 and 9) are generally less committed, and this can make completing the routine in time to leave for school or get to bed a reasonable hour challenging. After one too many frustrating nights nagging them through the steps of their evening routine, I decided there had to be a tech solution for this, and I found it in the form of Brili.
Brili has two apps, one for adults and one for families. I have not tried the adult app (yet!) but the family one has been a life changer! Both of these are marketed for adults and children with ADHD. My children do not have ADHD, so I cannot comment on that aspect of it, but I have found it extremely helpful so it can definitely serve a non-ADHD population.
In the families app, you set up an account for each child, and then add routines. There are numerous preset routines, but I just made new routines and added the steps from our existing clipboard. For example, the kids' morning routine consists of:
Eat breakfast
Get dressed
Brush teeth
Comb hair
Put lunch and backpack in car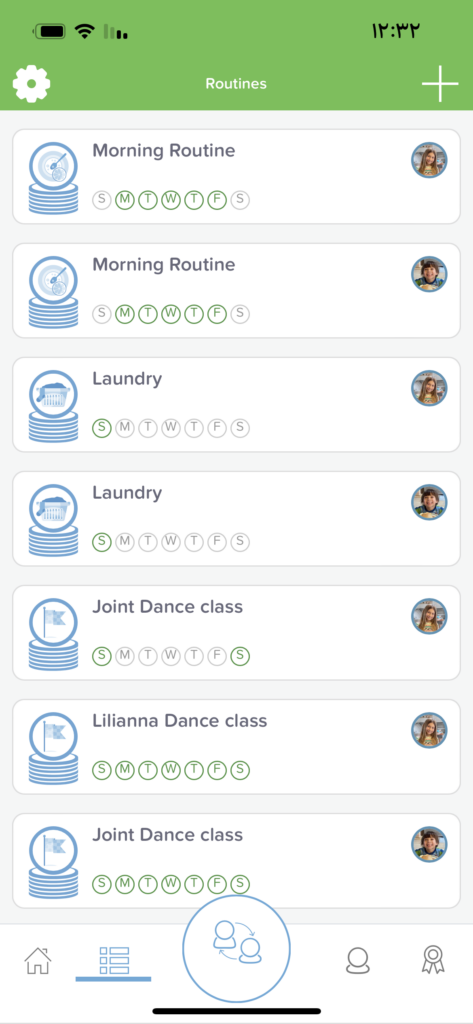 The brilliance of Brili comes when you put it on each child's device, and have them start their routine. The screen displays the activity with a countdown timer that goes yellow, and then red as they get closer to the time limit on that activity. I also have it set to voice prompts, so instead of me nagging them that their time is running up, the ipad does it for me. When they finish and swipe left, or the time runs out, it moves on to the next activity. If they complete it in time, they get a star.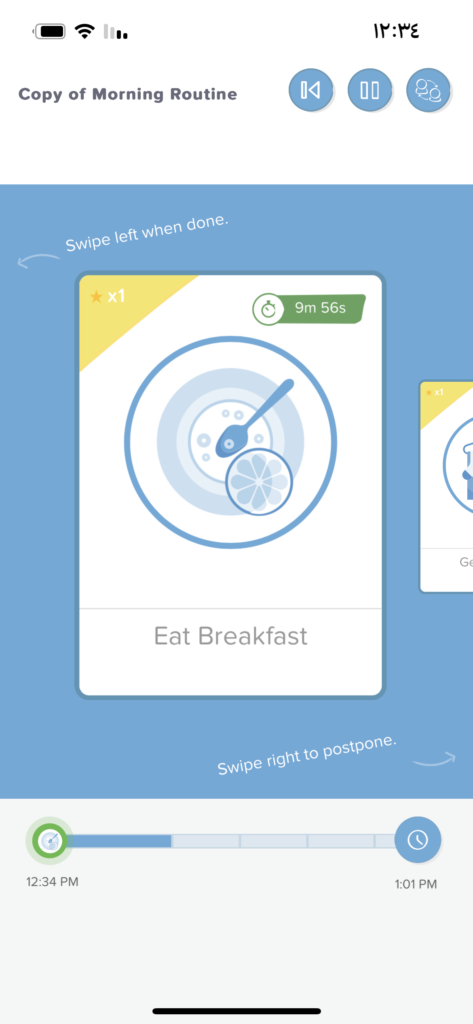 You can also set routines that have to finish at a certain time (like leaving for school). In this case, if they finish early, they can get a countdown timer of a reward (like playtime). If they start late, it automatically adjusts the allotted time so they still finish at the required time.
There are many other useful tweaks, such as allowing certain activities to result in a star even if the time runs out (if say, you want them to pick up for a full five minutes), or being able to compare the time allotted with the actual time something takes (useful for judging if your routine is realistic). When I open the app on my phone, I can see what routines are in progress, and where the kids are on them. You can also add specific awards for a specific number of stars that kids can trade in for. I haven't actually done this (just accumulating starts seems to be motivating for the kids!).
Generally, I am somewhat skeptical of app solutions, as I feel like they are short-lasted, but this one has been going strong for about three weeks, with the kids regularly staying on top of their routines, and me not having to nag them. Do they sometimes forget or still get distracted? Of course, but not nearly as often!
Brili offers various subscriptions, and I will happily be a paying customer once our trial ends! Maybe I'll even try out the adult app!